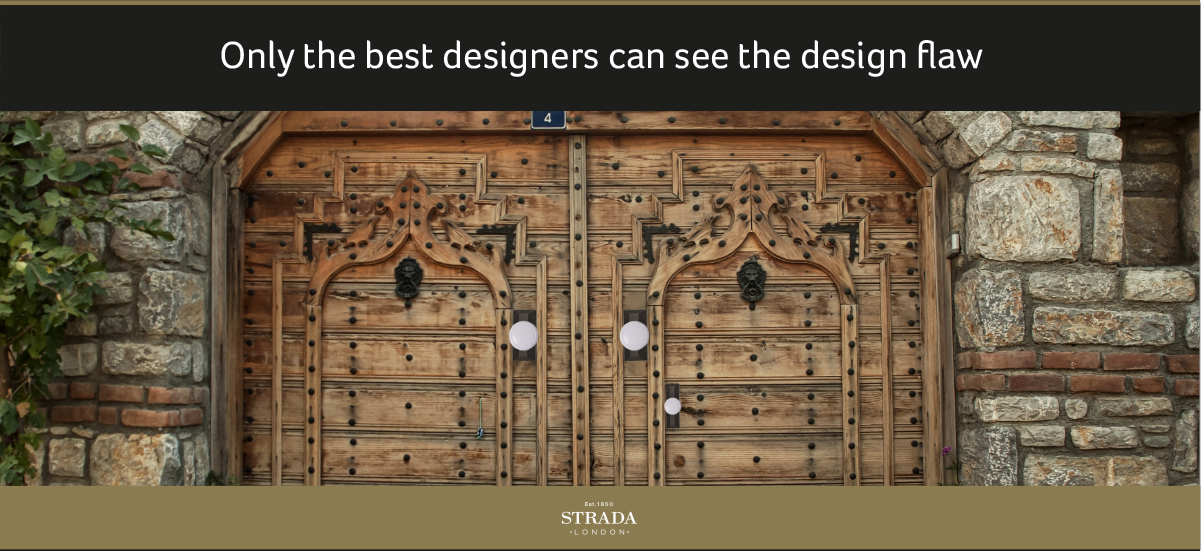 When searching for ideas and ways to transform a space, the smaller details can make the biggest difference.
Bespoke door handles are not purely functional, it allows you to add personality and detail to your aesthetic that others may overlook. It is an important part of the process when trying to keep a consistent theme throughout your space. This attention to detail has the ability to effortlessly make your project stand out from the rest.
Why is it important to choose the right door handles?
Choosing the right bespoke architecture affects the overall look of your space. If your door handles fail to complement the rest of your interior, then you may struggle to get a sense of completion and satisfaction from your project.
Choosing the right door handles is seldom a straightforward task. Time, research and consideration must be invested to achieve the sought-after look, and to ensure that the door furniture chosen will complement your style and theme.
Professionals in the field, such as architects and interior designers, are available to assist you with the intricate requirements that are involved with choosing the right door handles. Their role is to be your helping hand and to use their years of experience and knowledge on finding the appropriate furniture for your space. Taking the advice of a professional can save you time and money in the long run.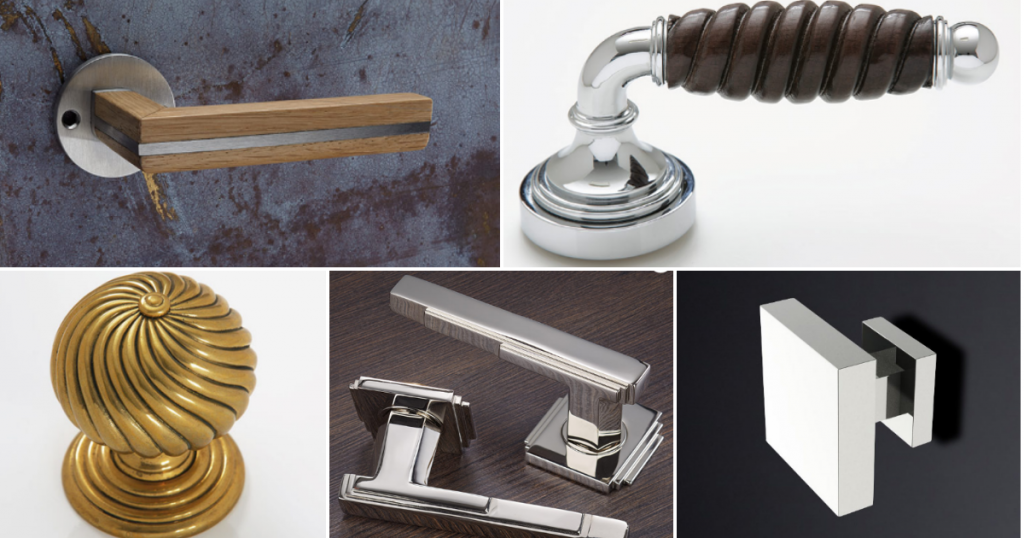 What are the benefits of having bespoke door handles?
When you choose bespoke options, you will encounter very few limitations. You also benefit from the freedom it affords in terms of style, size, colour, materials and the finish of a piece. This means that incorporating bespoke architecture such as door furniture within your space can offer many aesthetically pleasing benefits, as well as displaying a sense of uniqueness and authenticity.
A bespoke item is exclusive, and is reflective of one's creativity and personality. Door hardware is an extension to your space's personality and ambience, and when it has been tailored to your specific style it has the capability of adding potential monetary and sentimental value.
Furthermore, the use of bespoke door handles will add a sense of sophistication and style to any surrounding and create a luxury interior. It offers that high-quality look throughout, whether you have chosen a traditional look such as in our Grosvenor collection, or a modernized contemporary style like our Dorchester collection.
Finally, choosing to work with an experienced supplier means that clients can avoid issues such as time delays and overspending. Strada's comprehensive bespoke ironmongery solutions, combined with a full scheduling service, ensures that no requirements are overlooked, all products are compatible, and relevant regulations are adhered to.
Deciding on the right door furniture
Deciding on the right door furniture can be challenging. A crucial and significant component to consider is the overall theme of your interior and how you will achieve door furniture that successfully complements this theme.
Take it all into consideration: the decoration of the space, the colour of the walls, the type of furniture, the colour of the furniture, the type of flooring within that space, and the size of the room. Everything matters. An interior designer such as Bryan O'Sullivan would be able to assist you with this process, providing expertise and experience in the field to help you achieve your goal interior.
If you've chosen a traditional theme for the space, then innovative and modernized door furniture is unlikely to perform well. Try using a more classic range of furniture such as Strada's Cavendish collection to offer a conventional and time-honoured look.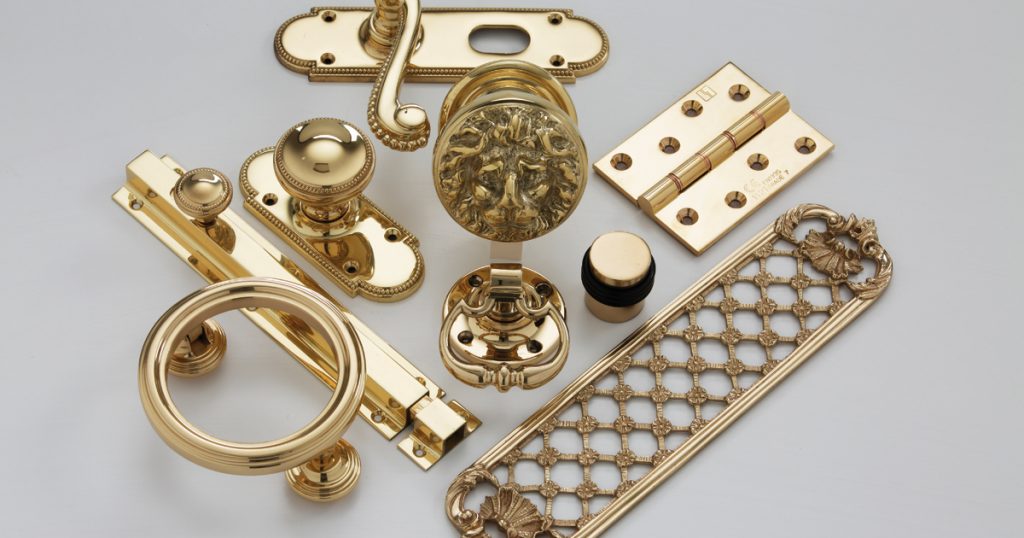 If you've chosen a modern and innovative interior then a classic look may not be the suitable option. Try door furniture with contemporary curves and cuboid shapes such as Strada's Berkeley collection. This range offers smooth, clean lines and contemporary designs that create fascinating shadows and reflections.
Other components to consider when searching for the right door handles for your interiors is the room that they will be in and the type of door that it will be on. Considering the right ironmongery for doors is crucial – does the door suit a handle or a knob?
Door knobs are crucial door hardware that must be given a substantial amount of thought, not only are they highly functional, but with such a wide range of designs to choose from these products can set the tone for any interior space.
Door handles are better suited for certain projects but offer the same level of functionality. There are two main types of door handles: lever handles and pull handles. Both have several options to choose from. Modern handles have the power to transform even the most out-dated doors into stylish and modern masterpieces.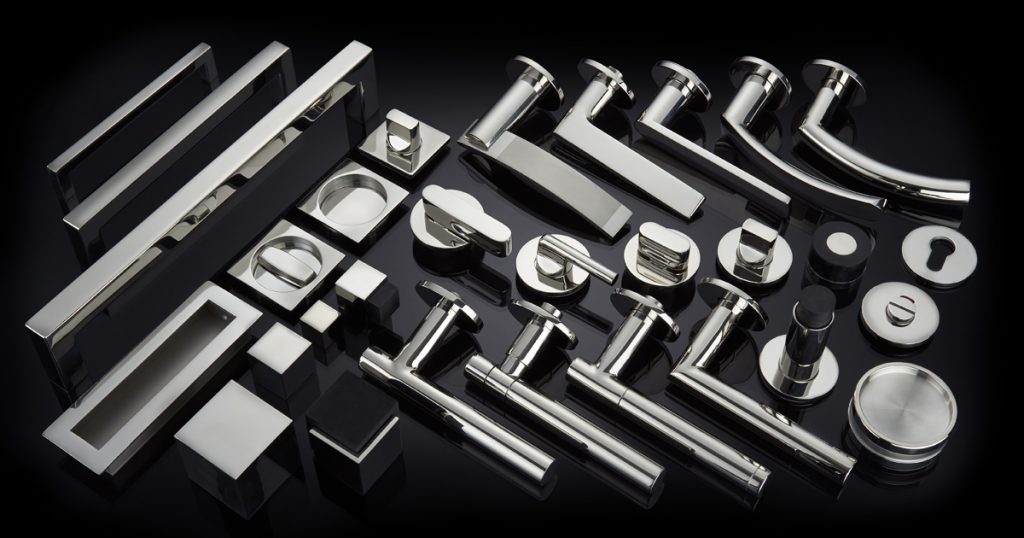 Examples of bespoke door furniture
At Strada we have had the opportunity to provide bespoke ironmongery in and around London over the years, from creating beautiful bespoke door furniture for this superb Georgian Apartment to providing elegant bespoke pull handles for Victory House Hotel in Leicester Square.
Creating custom ironmongery is our passion and we are experienced in providing the perfect finish for a project.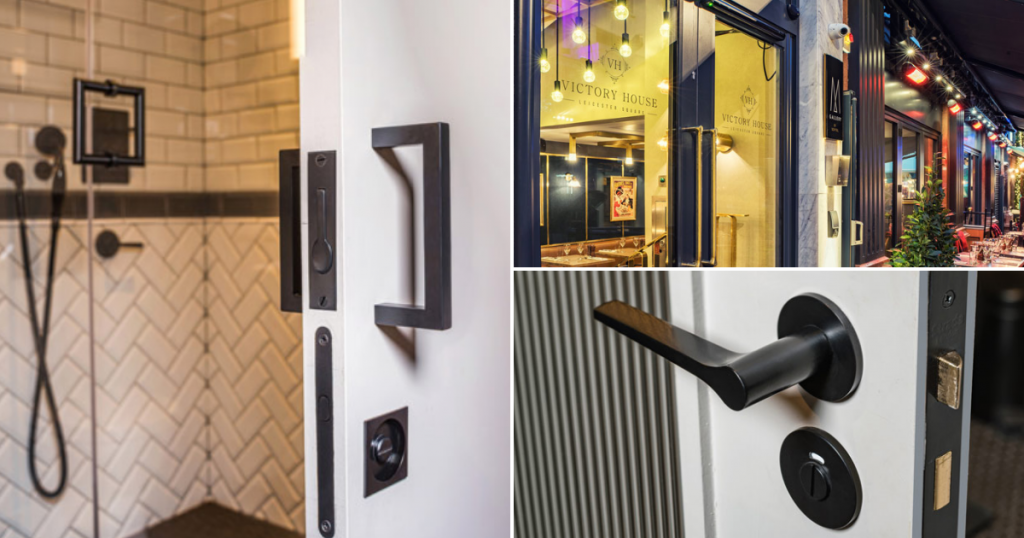 Where can I have custom door handles made in the UK?
At Strada we offer a bespoke design service if you cannot find the exact item that you're looking for in our collections. Our incredibly talented in-house team is always at hand to help in the process of creating bespoke ironmongery and exclusive door hardware. Offering a wide range of door architecture to complement any modern or period properties, while suiting a variety of tastes.
Our designers can modify size, style, materials, and the finish of an existing product, to meet the specific and unique needs of any client. We will work with you to turn your visions into reality. Strada offers you the choice to personalise your door handles, and create a truly unique and bespoke piece of furniture that will reflect your personality and complement your interiors.
Do you need bespoke ironmongery for your project?
Speak to our experienced team on +44 (0)1959 577342, email sales@strada.uk.com or upload your design today!
This article was written by Darryl Woodcock, Sales Director at Strada London Ironmongery since 2014.
With comprehensive product knowledge and creative vision, Darryl is an invaluable asset to Strada and continues to secure contracts from larger clients as well as overseeing the R&D department.
Connect with Darryl on LinkedIn
Other articles that may be of interest…
10 Ways to Create a Luxury Interior
Ironmongery for Doors – Must Have Door Furniture