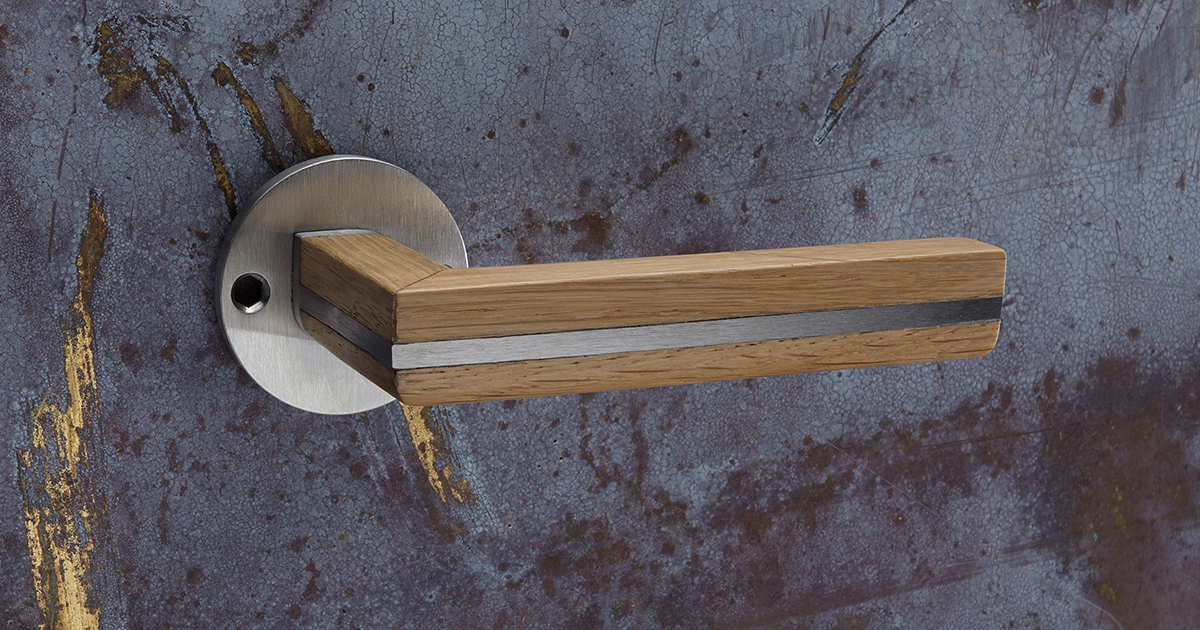 Choosing Luxury Door Handles is a subtle yet important detail for your interior design project. The proper handle can create a seamless aesthetic throughout your project, but such a small detail is often forgotten in favour of more prominent design elements. The correct architectural door handle can transform an interior, making the finished scheme look perfect. 
Something as simple as a handle with the right finish can enhance the entire room, and it's essential to consider which supplier can cater to your interior design needs. Strada, the leading supplier of door handles in London, offers a wide range of finishes for ironmongery for prices that will not drain your budget. 
There are two main types of door handles, each offering their benefits, which should be considered when choosing the best handle for your project.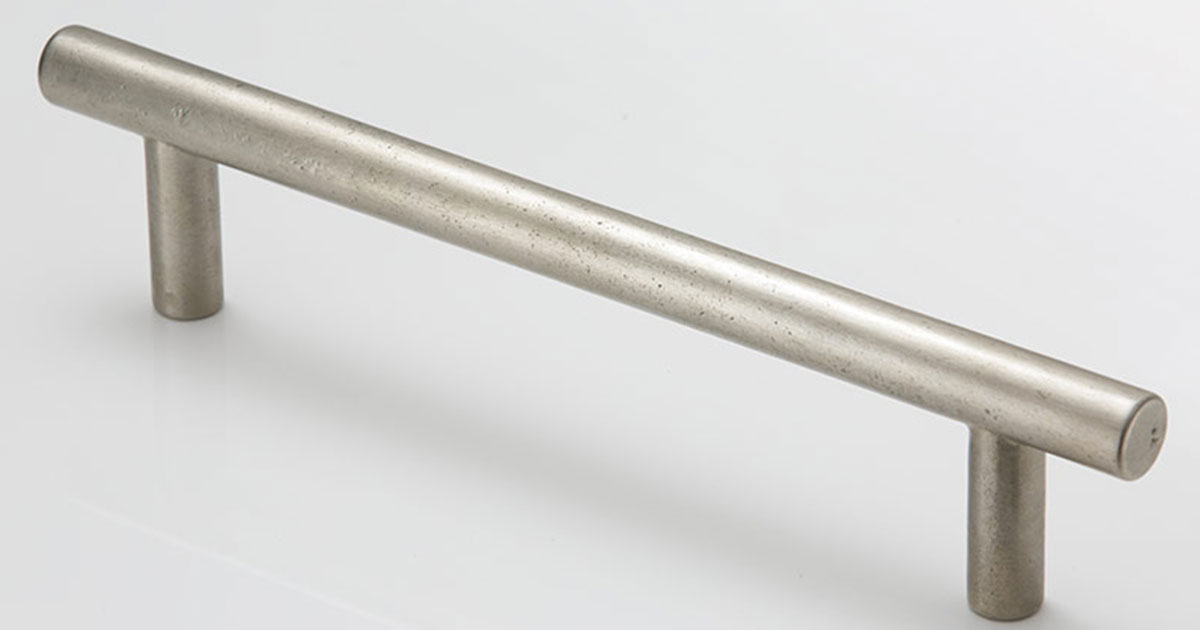 Pull handles
Pull handles are often used for commercial projects as the doors are frequently opened and closed, but this handle can also benefit domestic projects. 
Typically, pull handles cover a large area of the door, which helps to spread the door's weight, streamlining the opening movement. These handles are ideally suited for heavy doors that only require a push-and-pull action rather than doors with mechanical features. 
When choosing your luxury door handle, it's essential to consider how user-friendly the handle's design is. Strada offers a collection of aesthetic door handles and recommends that they are sampled before order to ensure that the handle suits the space it will be installed in and that the client is comfortable using that particular handle. 
Strada's ironmongery collection includes pull handles that suit all design needs, and bespoke designs are available to ensure the project is perfectly finished. Whether you are looking for a unique or rustic design like our Lariat Grip, something sleek and simple like our Guardsman Pull Handle or a handle that is elegant and outstanding like our Cavendish Pull Handle, we can deliver a product that meets the needs of your specified design. 
Some of Strada's pull door handles are available in up to 36 finishes that will match your interior. Our talented design team will happily assist with your customisation needs if our collection doesn't include the finish you require. 

Lever Handles
Commonly found in interior designs, lever handles utilise a lever motion to open doors. 
An essential factor of lever door handles is that they are not sprung, meaning that the handle needs to be 100% supported through the strength of the spring mechanism in the lock or latch. The leverage of the handles varies depending on some factors taken into account by Strada London during installation; these factors include the length of the handle, the material it is made from and the size of the section of the handle. 
During installation, Strada considers all of these factors, fitting the locks and latches with the necessary springs to counter the weight of the handles and hold them on the perfect horizontal line. 
Strada offers plenty of premium door handles that will suit a room's theme and surroundings, such as our Strada London Kensington Lever, Boardwalk Lever on Rose and the Melbray Lever. If you're looking for an art deco door handle to suit your theme, our lever handles included in our Compton Collection will be perfect for the chosen aesthetic.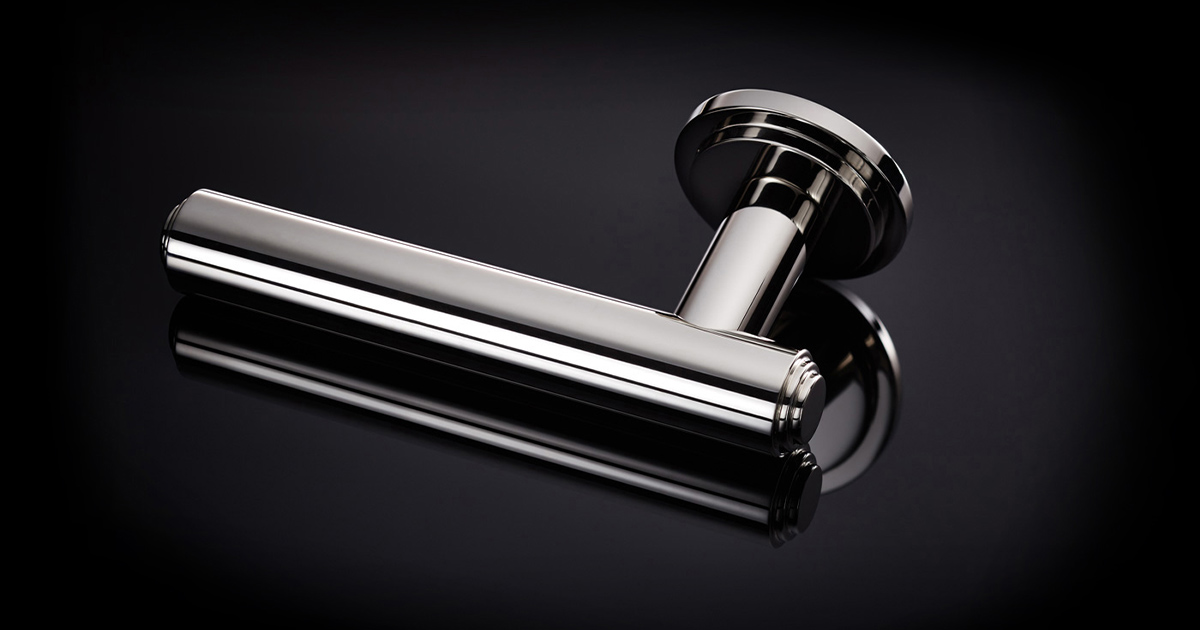 Bespoke Door Handles
Strada's bespoke door handles are the solution when you need something lavish, eccentric or unique but can't find exactly what you envisioned for the interior in question. These handles can range from a unique finish to a completely different design and should not be overlooked when choosing the ideal luxury designer door handles.
Restoration projects often need bespoke door handles, and our team at Strada would typically use 3D printing and direct casting to craft additional items that match the look of existing ironmongery. Casting can also be done for non-refurbishment projects. 
In 2018, Strada was approached by a client to create a completely unique cast of their hand to be manufactured into a unique door handle, and the same can be done for pre-existing door handles. 
For the complete list of products and services, Strada offers comprehensive scheduling and specification of products bespoke to each project, including creating visual guides, 3D CAD Files and physical samples for sign-off. The product we've made must be what you envisioned when commissioning a bespoke handle. 
As an item that will be used and seen frequently, lever handles or pull handles are the best place to put your bespoke touch on a contract. They are not governed by CE or Fire Standards like mechanical products like hinges and locks, so there is a lot of scope to be creative.
Conclusion
When choosing upscale bespoke and architectural door handles, you must consider what is best suited to your project. Several elements, such as time scale, style and specification, will need to be contemplated, and you'll need to find a supplier that can accommodate all of those requirements. 
Strada London is that supplier. Our team is an experienced ironmongery supplier based in the UK with the skills, experience and knowledge to meet any design needs with a strong focus on architectural specification, allowing us to supply our customers with high-quality internal and external door handles. 
Looking for the perfect luxury door handles for your project?
Submit an enquiry or get in touch today with our experienced team at +44 (0)1959 577342 or sales@strada.uk.com.
This article was written by Darryl Woodcock, Sales Director at Strada London Ironmongery since 2014.
With comprehensive product knowledge and creative vision, Darryl is an invaluable asset to Strada and continues to secure contracts from larger clients as well as overseeing the R&D department.
Connect with Darryl on LinkedIn
Other articles that may be of interest…
10 Ways to Create a Luxury Interior
Ironmongery for Doors – Must Have Door Furniture
Bespoke Door Handles – Inspirational Ideas
The New Materials in the Architectural Ironmongery Industry in 2019