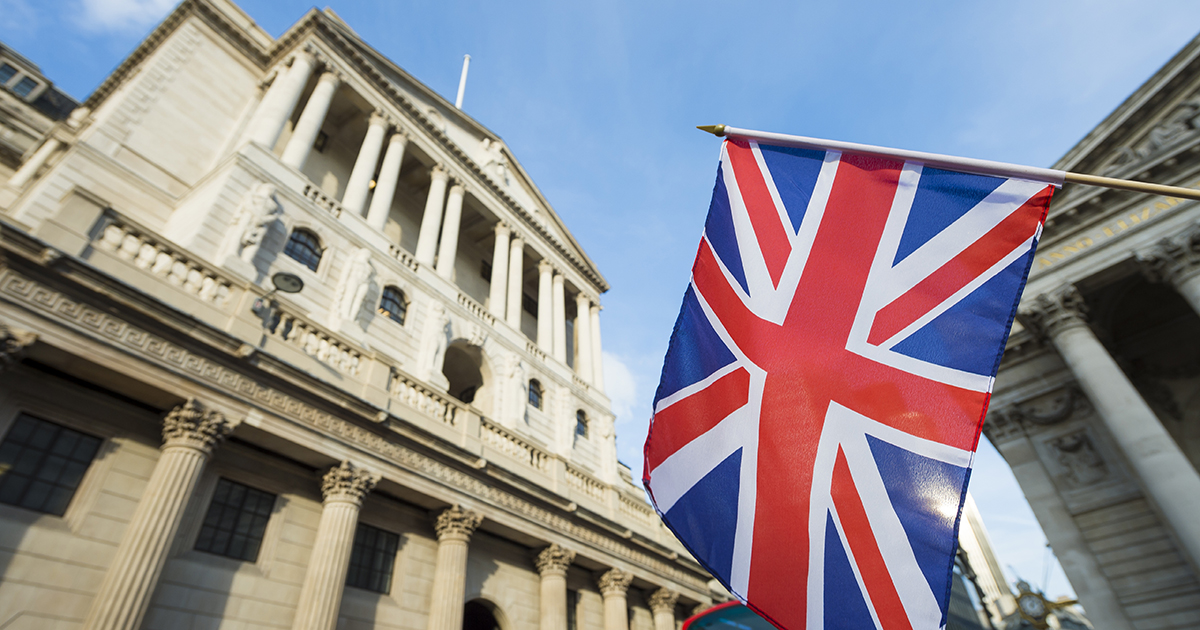 Great Britain is world-renowned for its architecture. It's a nation that blends the whimsical adoration of a bygone era with the vibrant pop of modern.
Without issue, it naturally embraces the traditional whilst also savouring the avant-garde. From the hallowed vistas of St Paul's to the skyline behemoth that is the notorious Shard in England's capital; from Edinburgh's Old Town to Belfast City Hall and Cardiff Castle, Britain practically beats with the grandeur of its architecture.
Strada London understands the quality and service required to integrate into the impressive conurbation of British architecture. Just like the country around us, we know how to link history to the present using decades of knowledge and architectural skill combined with an eye for detail and personal requirements.
Architectural ironmongery has come a long way since the days of the local blacksmith but even today Strada London operates with the same passion for bespoke and artisanal calibre.
Architectural ironmongery trends in Britain
The significance and residual impression of a well-executed interior design layout should never be underestimated. Whether that's a home. restaurant or business space, even the most seemingly inconsequential elements of design can leave a lasting impression.
Ironmongery is a design element that is often overlooked despite the fact it can play a key role in the final tone of a space. When trends change and rooms become defined by their tones, furniture collections and wall finishes, ironmongery finds its place as an accessory.
Not underestimated, not unneeded but instead a subtle counterpart to implement those finishing touches and make the design complete. As we look forward to future trends in the design market, it's important to remember that ironmongery is equally provided with the potential to awe.
No matter the contents of a property, whether its interior is steeped in velvet or exotic prints, pushing open the door to the beyond is often the first thing many do. We move so naturally between the rooms of our homes and businesses without paying much thought to the passages by which we get there.
First impressions are essential to our perceptions. It's only natural that we make judgements based on what we're subjected to first. An example of a collaboration where this was nuanced was The Laslett Hotel.
People spend hours, if not days, selecting a suitable hotel for their city breaks or business ventures. The Laslett's interior bursts with the cultural vitality that its surrounding area exudes.
Our ironmongery found its own home-from-home within its luxurious 51 guest rooms and suites as well as the deluxe bars, entrance and library areas. From the entrance to the boudoir, from the bathroom to the bibliotheca, Strada London ensures that guests would be grasping hold of luxury and stepping through into more of it.
The palpable opulence of well-fitted ironmongery precedes the interior behind closed doors but equally compliments it naturally. From terrazzo to the revival of mid-century Italian design, the unique luxury of high-quality ironmongery is that choosing the right collection can enable any interior trend to become complete.
Trends are versatile in the UK but the previously mentioned ability of the architecture in cities to slip fluidly between aged and contemporary is reflected in Strada's high-quality ironmongery ranges that have been applied in venerable buildings such as Furnival House (where Strada supplied ironmongery for 15 luxury apartments) and contemporary establishments such as The Science Museum.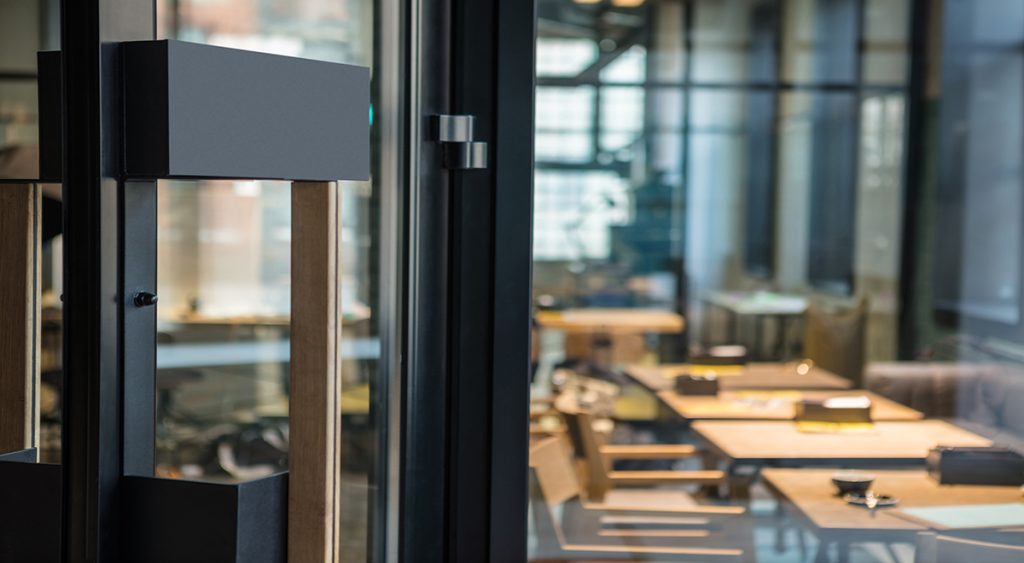 What to consider when choosing architectural ironmongery in Britain?
Despite the fact new trends might appear monthly, weekly or even daily, the importance of ironmongery lies in more than its ability to meet the challenge of ever-changing interior design desires.
Luxury establishments and homes were not built to be outfitted with subpar additions, so when considering ironmongery, only the highest quality should satisfy. That's why architectural ironmongery should always be considered with a great supplier in mind.
Strada understands the market we work in and the standards that we need to exceed so our services surpass merely meeting the requirements of British ironmongery and push them. From consultation to aftercare, we understand not only the importance of delivering a fantastic product but also providing a great service so that our experience translates into affluence.
We provide preliminary discussions and consultations that are focused on your requirements, design concepts and deadlines.
With information being recorded ahead of time and a knowledgeable team on our side, it ensures we can offer valuable advice and scheduling from the very beginning so that clients can understand timeframes and cost from day one. This should be considered because time is money and both are precious. We want to assure you that we can get them both right.
On-site support should also be considered when choosing ironmongery. A luxury project can be described in plenty of ways but we believe that actually visiting the site and actively discussing the project ensures hardware specifications are correct and complete.
Not to mention that having a supplier that is fully conversant with building regulations and contemporary design trends ensures that we can provide exhaustive technical support.
This is key to ironmongery due to the fact that an issue that often arises is that the technical nous is not evident to back up the product offering. An eye for detail and consistency is as crucial as the finishing and designs of a product are.
Therefore, it's important to keep products coming from the same supplier to make sure there is a direct finish match. Too often there is variation in the finish as a result of multiple supplier bases.
When it comes to architectural ironmongery in Britain, nothing should be overlooked. It's why we ensure we're always detailed and thorough. Our discipline ensures that everything is checked and that all mechanical and aesthetic needs are strictly adhered to.
This allows you to avoid mistakes that may prove to be costly or inhibiting in the future. Britain is fast-paced in nature and in cities such as Bristol, Bath and London, one can't afford to slip behind.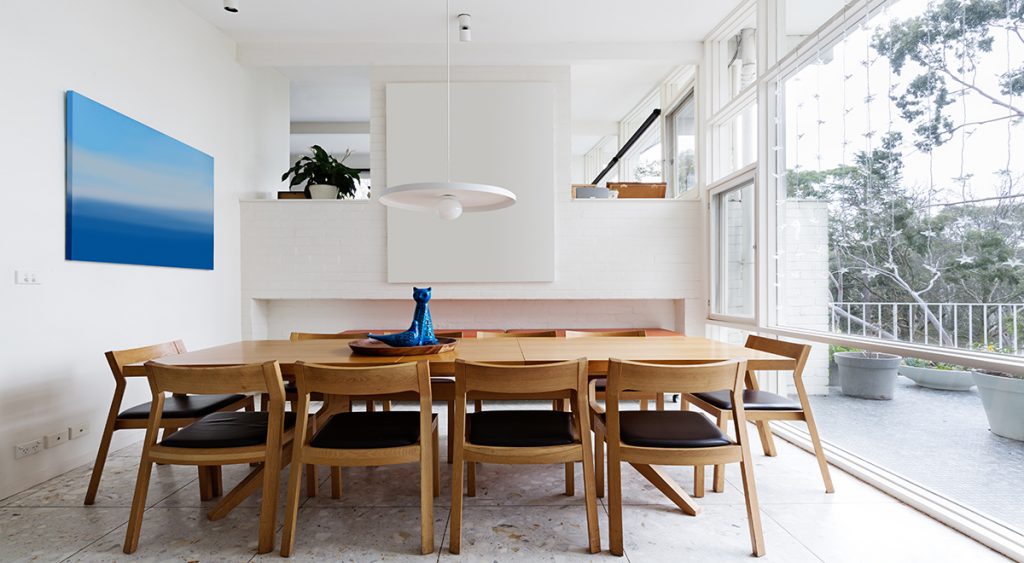 What ironmongery do you need to consider for your interior design project?
There are plenty of things to consider when it comes to your next interior design project. Quite often people neglect the smaller details that provide such definition to their dream spaces in favour of much larger features but we understand the impact our range can have on a space:
Window Furniture
Window furniture notably impacts the overall look of your interior. It's a detail that's often considered to be rather small, and in size, it might be, but the impact can be extensive.
Windows flood our lives with natural light when we're indoors. As a whole, they are capable of providing stunning views that can stir a range of emotions. So why should a fixture that provides such a connection between interior and exterior, that enables such ambience, be denied of small yet significant adornments?
From sash fasteners and shutter bars to casements stays, no window should be deprived of the character high-quality window ironmongery finishes can provide.
Door Furniture
As previously mentioned, when entering a residence or home, the first point of contact is usually the door handle or door knob. Entrance door fittings give an immediate indication of style and character as people enter the space.
For exterior door fittings such as those on hotels and restaurants, our range of pull handles, provides impact to an entrance. For interiors, our door lever handles gift easy and smooth transition between the rooms of a home with an abundance of luxury.
Our luxury door handles also provide a tone of grandeur to cabinets and interior fittings. With the right bespoke door furniture, your home can be transformed into a perfect space where every fine detail is catered to and everyday simplicities are heightened.

Bespoke architectural ironmongery
Finding well-suited products can be difficult and when it comes to luxury outfittings there should never be an excuse for cutting on quality. Bespoke ironmongery and solutions enable our customers and clients to get the perfect result because we tailor everything to their requirements.
We understand that everything needs to be perfect to satisfy the desires of the most respectable consumers but it also needs to reflect them. That's why our bespoke solutions create unique products for unique projects and clientele.
If you cannot find exactly the right item, or even if your client is adamant about exclusive hardware, our bespoke design service gets it perfect every time. With everything available from modifications to never before created products from precise specifications, our CAD techniques work from detailed drawings and 3D printing technology to create lifelike prototypes.
Our meticulous attention to detail and our desire to make your visions a reality is the reason why bespoke architectural ironmongery is the right choice with Strada every time.
The process may appear to be complex but upon simplifying it, the weight can be lifted. Sorting an architectural ironmongery package can be daunting and there's plenty of considerations ahead. However, the right ironmonger should be making the process easy for you. Strada London promises to take care of your package, no matter the finite details.
From primary information such as finish choice, general design themes and relevant data such as door schedules and arrangement plans, we can take care of everything beyond, including fire-rated products; acoustic-rated products; security rating; hinge and pivot load capacity; lock spring strength and lock/latch case sizing.
Luxury doesn't need to be daunting. In fact, the process should be simple and with the right ironmonger behind you, achieving your bespoke and architectural ironmongery designs can become an undemanding reality.
Looking for architectural ironmongery in Britain?
Strada knows that you need not look further than our decades of expertise in the architectural ironmongery business and our hardworking family ethos that has prospered for centuries.
With high-quality products perfect for all manner of luxury projects, we're your number-one choice for ironmongery all over Britain.
Don't hesitate to let us help you make your next luxury project a perfect one, contact us today. You can call us a member of our experienced team on 01959 577432 or email us sales@strada.uk.com. We're always happy to help.