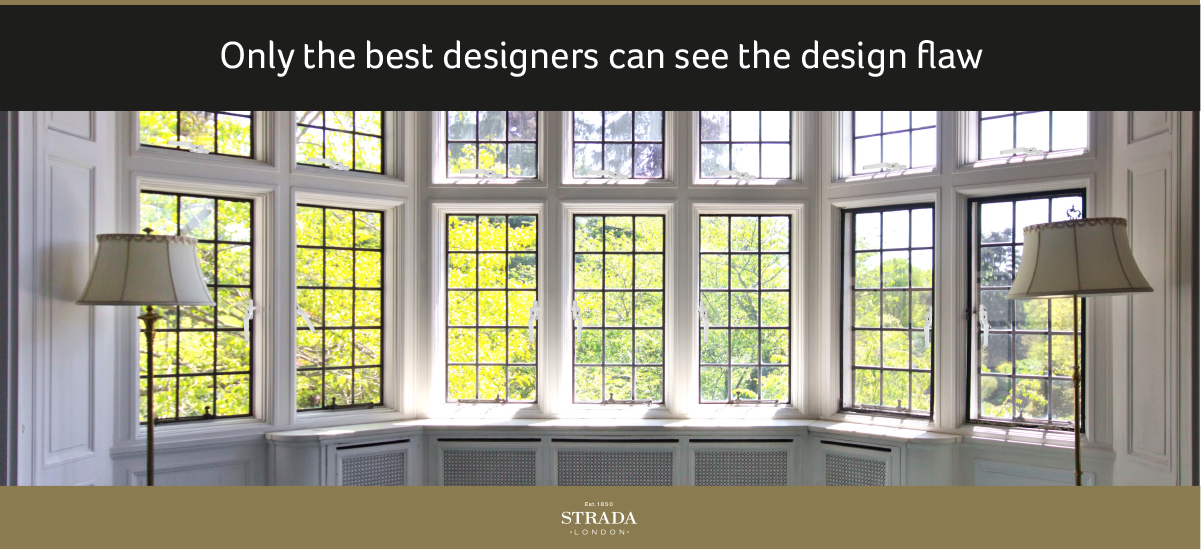 When redecorating or redesigning a space, elements such as paints, wallpaper, and larger furnishings are usually what attracts the most attention and thought. But remembering that the smaller components are just as important in achieving the envisioned look for your project is crucial. Window furniture can significantly enhance the overall style and transform your entire project, tying together loose ends and adding that final finishing touch.
Window furniture incorporates everything from sash fasteners and casement stays to shutter bars, all equally as important to ensure the cohesive performance of your windows.
Why is it important to choose the right window furniture?
Window furniture greatly affects the overall look of your interior. It is one of those "small details" that has an extensive impact. Investing time and consideration into this 'small' component will be rewarding for yourself and for your project.
Whether you are upgrading existing window ironmongery, or installing new window furniture, it is important to consider the style that would suit the property and space, and the decoration within that space. The overall goal is to achieve compatibility and consistency throughout your project, otherwise it may end up looking busy and detached.
There are countless benefits to choosing the right window furniture. It is extremely important as it not only adds to the appearance and character of your space, but it also contributes to the performance of the window.
When should you consider window furniture?
Window furniture should be considered with any restoration or redesign of a property or interior. It is easy to let it be the forgotten element, but that doesn't make it any less important. Experienced designers and architects will offer their expertise and work with you to help you decide on the appropriate window furniture.
Whether you're restoring a periodic property or redecorating a new build, you should always consider refreshing the window furniture to ensure that it follows the same theme and the redesign that you are introducing to the space.
Furniture and the colour of the space are two important elements that should also be considered when researching and choosing architectural window furniture. It can be challenging to envision what the final project will look like prior to starting it, which is why moodboards are an extremely useful way of helping you visualise the final look of your project. It will also be highly beneficial to provide your designer or architect with the moodboard to ensure that you are on the same wavelength and working towards the same goal.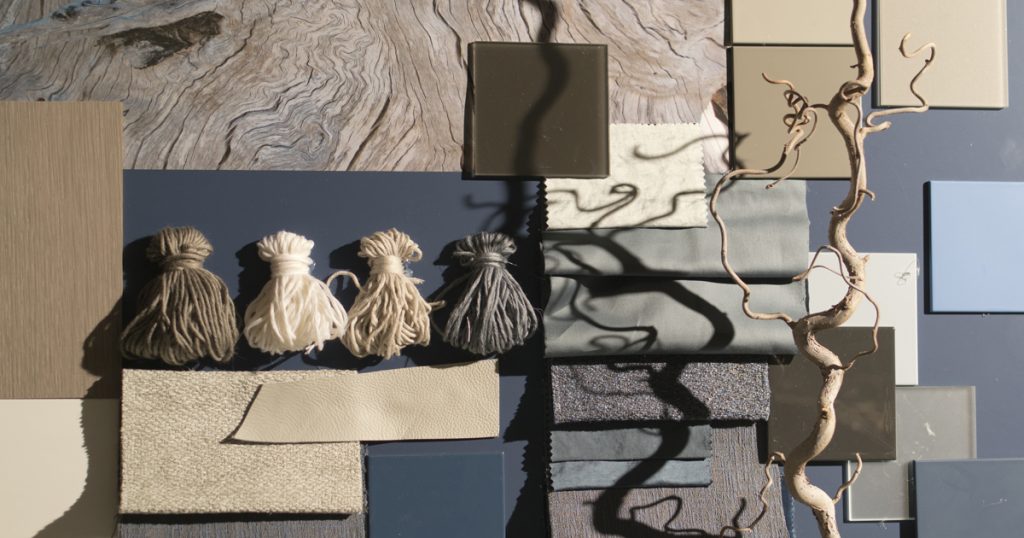 Deciding on the right window furniture
Deciding on which decorative piece to have in an interior can be challenging, especially when there is such a wide variety available, but the main thing to keep in mind is the theme of your space, to ensure that whatever piece you do end up choosing works with it. Window furniture should be approached with the same care and consideration as any other part of interior design.
Installing period-appropriate window furniture will help retain the look, feel and value of the property or space. If your aim is to completely redesign the space from scratch, periodic restrictions apply considerably less.
It is crucial for the chosen window furniture to complement the overall style of your space. Are you aiming to achieve a traditional or a modern look? Having consideration for the pre-existing decoration and materials is also beneficial as it will prevent the space from looking mis-matched and confused. It is important to remember to choose a piece that fits but does not dominate.
Taking into consideration the materials and colours used will be helpful when it comes to choosing the colour and finish of your window furniture, once again, an experienced professional such as an interior designer or architect will be able to assist you with this.
Examples of luxury architectural window furniture
Over the years we have had the opportunity to provide our expertise and services to several projects in London. In this Private Residence in Kensington we provided a wealth of architectural ironmongery, incorporating everything from door locks, handles and shutter hinges, to window furniture. The design and finish of each ironmongery piece was carefully selected to match the interior design of the property, resulting in a beautiful seamless finish and compatibility throughout.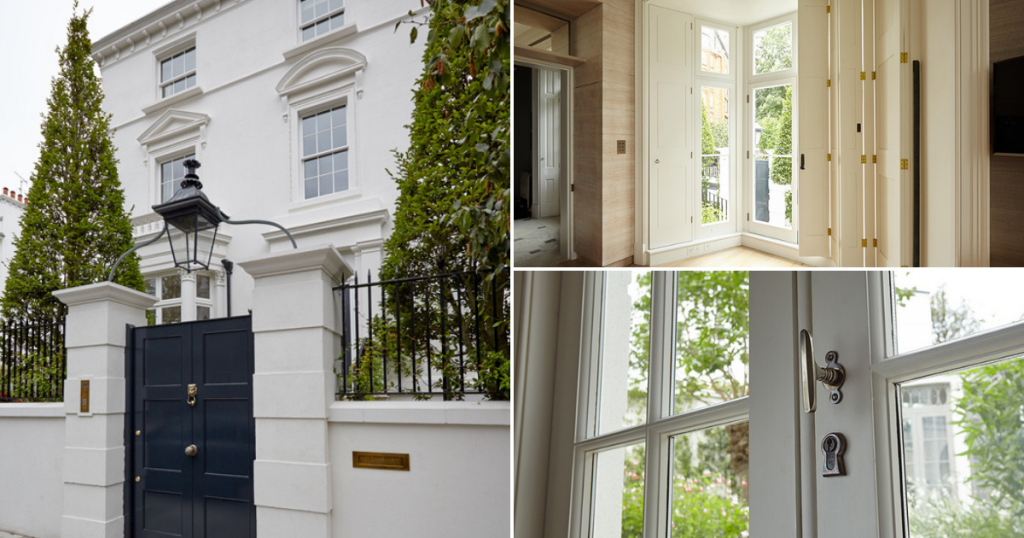 Where can I find window furniture?
At Strada we offer an extensive and unique variety of window furniture to choose from, and we are sure to have just the thing for your project, be it modern or traditional. If we do not, then our custom bespoke service may be a superb option.
Luxury window furniture is a fantastic investment whether you are refurbishing a property or redesigning a space from scratch because it truly has the ability to completely transform the entire project. Ensuring that you are working with an experienced luxury ironmongery supplier is crucial, that is why our knowledge and understanding of unique luxury window furniture makes us stand out from the rest.
We are with you every step of the way offering our experience and services to ensure that your project turns out just the way you imagined it. We are confident in our ability to meet the specific and complex requirements of your project.
Do you need luxury window furniture for your project?
Speak to our experienced team on +44 (0)1959 577342, email sales@strada.uk.com or upload your design today!
This article was written by Darryl Woodcock, Sales Director at Strada London Ironmongery since 2014.
With comprehensive product knowledge and creative vision, Darryl is an invaluable asset to Strada and continues to secure contracts from larger clients as well as overseeing the R&D department.
Connect with Darryl on LinkedIn
Other articles that may be of interest…
10 Ways to Create a Luxury Interior
The Benefits of Creating a Moodboard for your Architect/Designer
The Process of Creating Bespoke Ironmongery