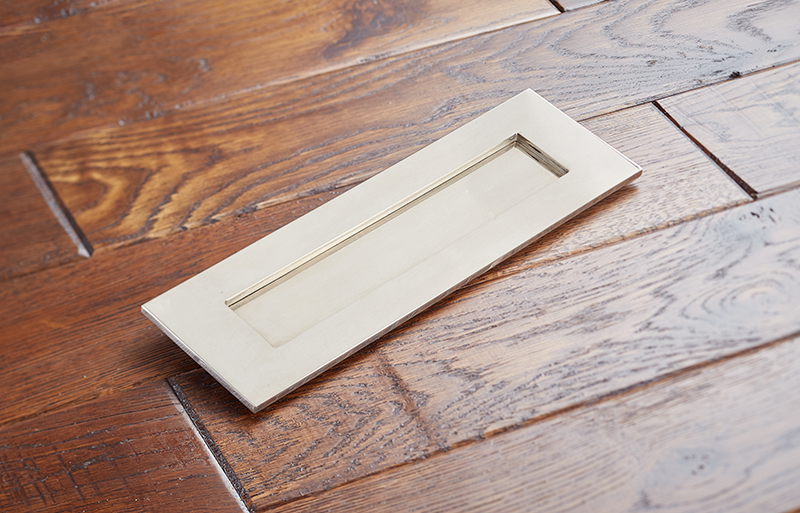 When it comes to designing luxury interiors, every aspect must be carefully considered, and cabinet ironmongery is no exception. Here's our guide to luxury cabinet handles and fittings, including why it should be an important consideration in your high-end interior project and when it's best to choose the bespoke route.
What are luxury cabinet handles?
What defines cabinet handles exactly that – luxury?
Luxury cabinet ironmongery has been created to suit the needs of your project. It incorporates exquisite finishes, expert craftsmanship and a tailored approach to the specific requirements of your furniture. A luxury cabinetry fittings supplier will take the time to talk through your requirements so that use, function and aesthetics are fully understood from the outset.
In short, luxury cabinet ironmongery is where quality, look and functionality meet. The result should be fittings that not only sit comfortably within the interior design but enhance the overall feel of the space.
Discover Our Cabinetry Fittings Now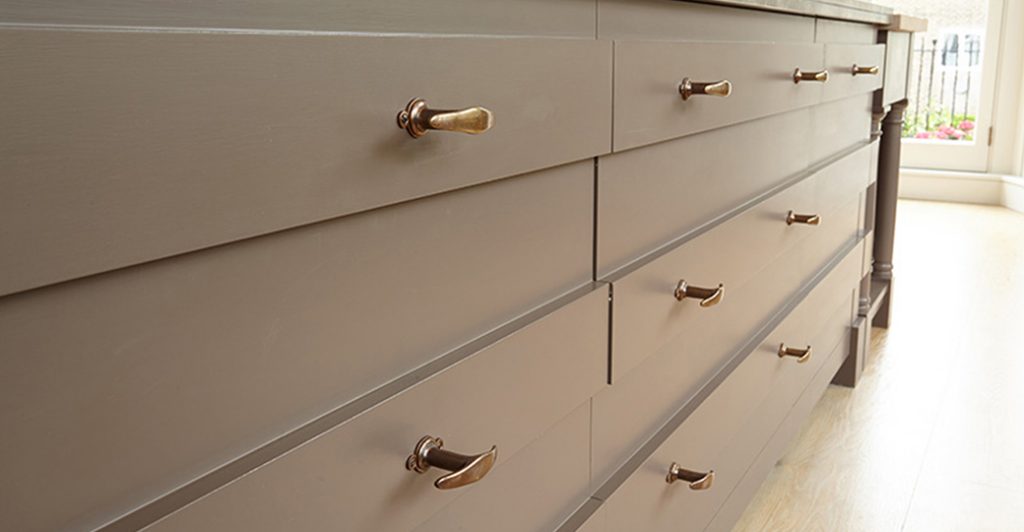 Why choose designer cabinet handles?
Creating a luxury interior is about paying close attention to the finer details. With the use of quality materials and finishes, you can rely on luxury cabinet ironmongery to stand the test of time. In addition, you are guaranteed to find designer cabinet handles to suit your interior design scheme. Not only will they be designed to suit the overall look and feel of the immediate cabinet unit, but they will also boast impeccable functionality too.
The impact of well-designed luxury cabinet handles on your furniture is undeniable. If you have a stunning handcrafted oak cupboard but you opt for lower quality handles, the overall effect will not be the same and the quality of the whole piece decreases. Match the standard of your furniture with quality designer cabinetry fittings to increase the value.
Who creates luxury cabinetry fittings?
At Strada London, we have an eclectic selection of cabinetry fittings from within our ironmongery collections. Each collection contains all the accompanying hardware to complement each other, including cabinet knobs and cabinet hinges.
You can select pieces from one collection or even curate a mixture of styles. You'll find both traditional and contemporary pieces to suit a wide variety of interior design schemes. For example, the Regent Classic Knob is crafted with a timeless rounded dome and intricate detailing, whereas the Twisted Sash Pull is a bold, unique 'twist' on the traditional linear pull.
Every product within our cabinetry fittings range is available in a choice of 36 stunning metal finishes. From bold brass to sleek silver and the elegant hue of copper, with such a variety to choose from you're sure to find the perfect finish for your cabinet hardware.
As you explore our ironmongery collections for the perfect cabinet knobs, pulls or hinges you can collect your ideas together easily with our moodboard feature. On each product there will be an option to add it to your moodboard, all you have to do first is create your moodboard and name it. Moodboards are a fantastic way of communicating your vision with us; read our article on the benefits of creating a moodboard.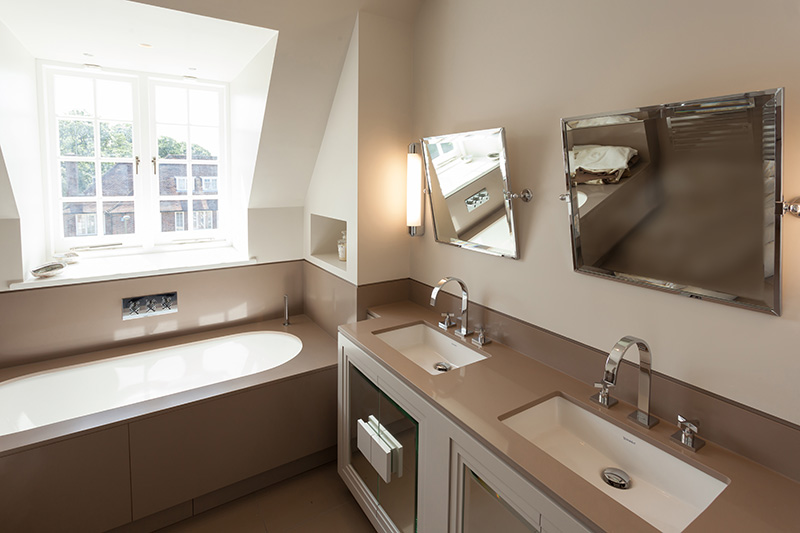 When to consider bespoke cabinet handles
There are a variety of reasons why choosing to have bespoke cabinet handles made is the best option. Finding well suited products can be a challenge, especially when you require a specific style for cabinet knobs, pull bars, appliance pulls and perhaps even some specialist items like edge pulls or drop-down pulls. If you can't find exactly what you need within our ironmongery collections then we will come up with a bespoke solution for you.
Similarly, if you're looking for a finish that's not included in our standard offering we can create specialist finishes that will guarantee no other property will have cabinet ironmongery with the same look and feel. Cabinetry items are always internal, so there's no weather element to worry about, and a lack of regulations regarding their design means you can be as creative as you want without limitations.
It may be that you're working on a restoration project and you require cabinet handles that replicate older fittings. In this case, having bespoke products made ensures they will suit the style of the property and be in line with the existing traditional interiors. Alternatively, you may require unusual sizing or functionality for your cabinetry fittings, after all, it's crucial for cabinetry fittings to work perfectly with the length of every unit, door and drawer. Having bespoke fittings gives you the reassurance that the finished products will be the ideal size for your needs.
In fact, it could be for reasons entirely unrelated to the parameters of your project. It could be as simple as you wanting products that are completely unique and won't be seen anywhere else. For this, we recommend bespoke inlays and incorporating alternative architectural ironmongery materials into your cabinet knobs, such as mother-of-pearl, gypsum, leather or precious metals.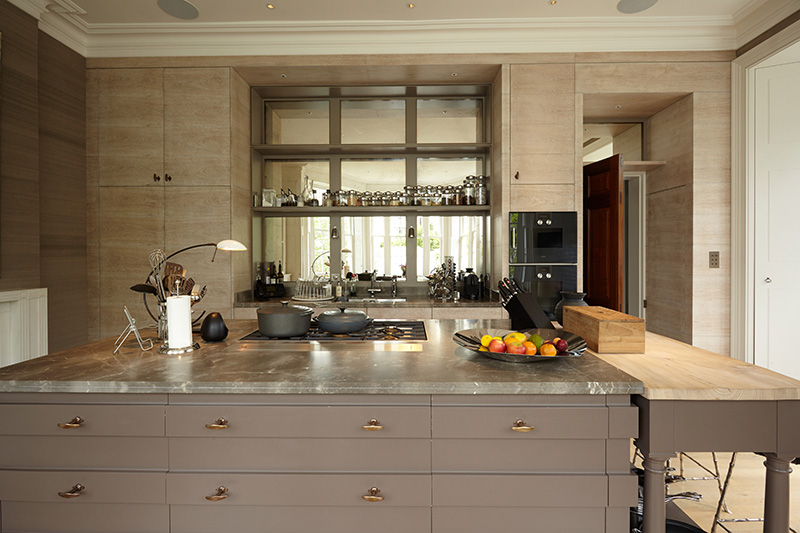 How to order bespoke cabinet handles
If you decide that the bespoke route is right for your project, the first step is to get in touch with our team with details of your cabinetry fittings requirements, budget and timescales.
Our bespoke ironmongery service involves a stringent process to ensure quality and efficiency, as well as to ensure we meet your budget. Every contract begins with the creation of visual guides, 3D CAD files and physical samples for you to sign off. Our in-house design team will work closely with you to make sure the final product is exactly as you envisioned.
As part of the bespoke ironmongery process, we provide a comprehensive visual guide, enabling you to visualise ideas and finalise the look of the product. Using CAD techniques we then produce detailed drawings of the fittings, which allow us to easily test measurements to guarantee 100% accuracy. The last step is to prepare physical samples, which are lifelike prototypes that you can touch and review to ensure you're satisfied with every dimension and shape.
Once you're happy with every aspect of the design, production will begin with a lead time of between 2-6 weeks.
Our Luxury Ironmongery Finishes
For luxury cabinetry fittings, choose Strada London
We provide comprehensive scheduling and specification of luxury architectural ironmongery products bespoke to each project, including exceptional cabinetry handles and fittings. Get in touch with our team with your requirements today through our online enquiry form – you can even attach your Strada moodboard to your enquiry to show us your inspirations.
We're highly knowledgeable on all of our quality collections and we're happy to share our expertise and send you a finish book if required.
Alternatively, give us a call on 01959 577342 or email sales@strada.uk.com. We look forward to hearing about your project!
Did you find this article helpful? We think you'd enjoy:
Choosing Luxury Bespoke and Architectural Door Handles
How luxury Ironmongery can Transform a Restoration Project
10 Step to Create a Luxury Interior
About the author:
This article was written by Darryl Woodcock, Sales Director at Strada London Ironmongery since 2014.
With comprehensive product knowledge and creative vision, Darryl is an invaluable asset to Strada and continues to secure contracts from larger clients as well as overseeing the R&D department.