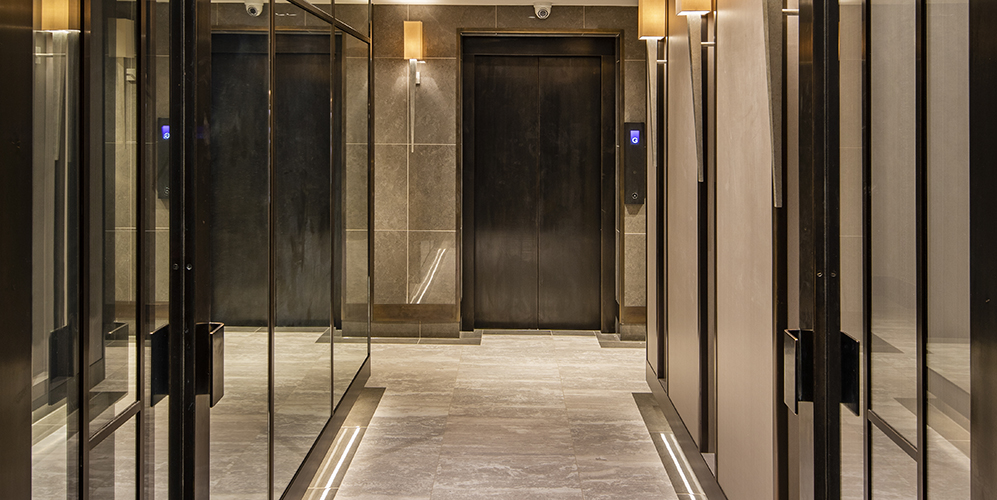 Stainless steel, brass, and even oak are well equipped to create striking and sophisticated architectural ironmongery – our stunning variety of ironmongery collections is proof of that. However, a new year brings progression and with that a shift in focus to new and exciting specialist materials such as gypsum, mother of pearl, and bespoke leathers and skins.
As one of the leading luxury ironmongery suppliers in the UK, our aim has always been to deliver the very best of British ironmongery, meaning quality, functionality, and style are always at the forefront of every product we supply. With the introduction of these new materials in the architectural ironmongery industry, we couldn't be more enthusiastic about the year ahead.
Why are these materials becoming more popular?
The use of tactile materials within metal finishes is a very unique form of expression and takes architectural ironmongery to the next level of luxury. The use of gypsum, mother of pearl, and leather can make the difference between an ironmongery package that is beautiful and one that is simply exquisite.
Gypsum
Gypsum, a rock like mineral found in the Earth's crust, has been used in construction and for art and interior decoration for thousands of years. It is highly adaptable, which is why designers and architects continue to experiment by incorporating it into decorative pieces for interior design, as well as creating visually stimulating wall and ceiling features.
We have recently used gypsum inlaid into a bespoke satin brass handle, which creates a wonderful, feminine style that is both unique and completely at home with the other decorative pieces within the property.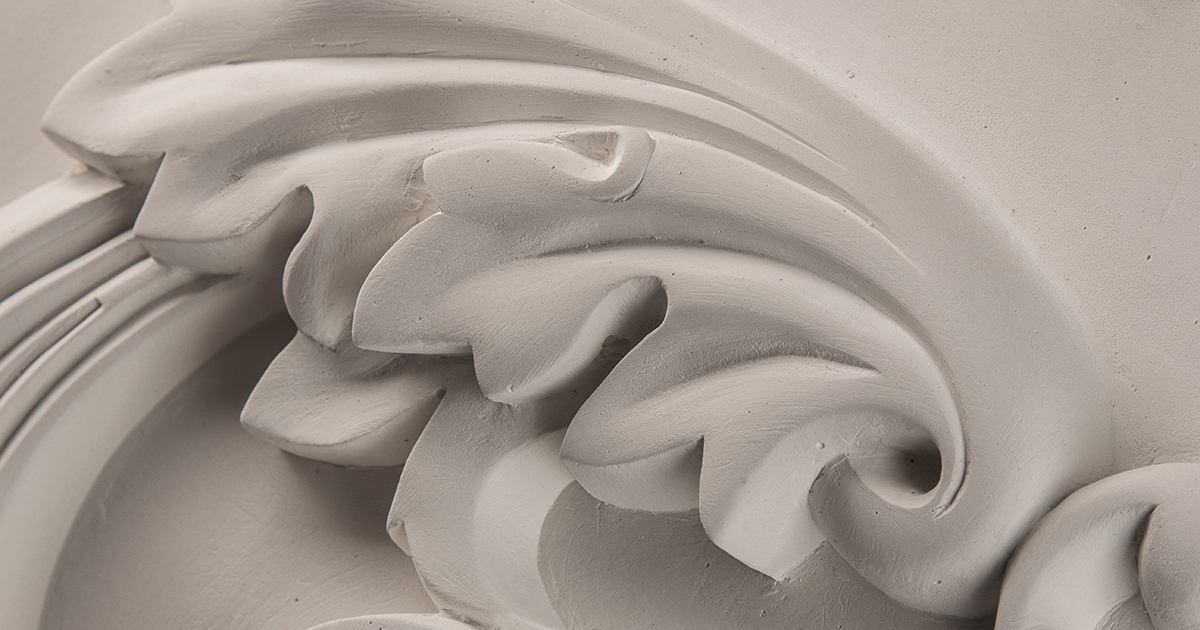 Mother of pearl
A timeless classic, mother of pearl, also known as Nacre, is strong, resilient and lightweight – making it an ideal material for both window ironmongery and door ironmongery. The subtle, yet sumptuous iridescent finish on this material provides an opportunity to create architectural ironmongery that is undeniably sophisticated and captivating, in a variety of shapes and styles.
As stated by The English Home, mother of pearl is a great way to create a dramatic feature on "walls, floors, and furniture" – and architectural ironmongery is no exception.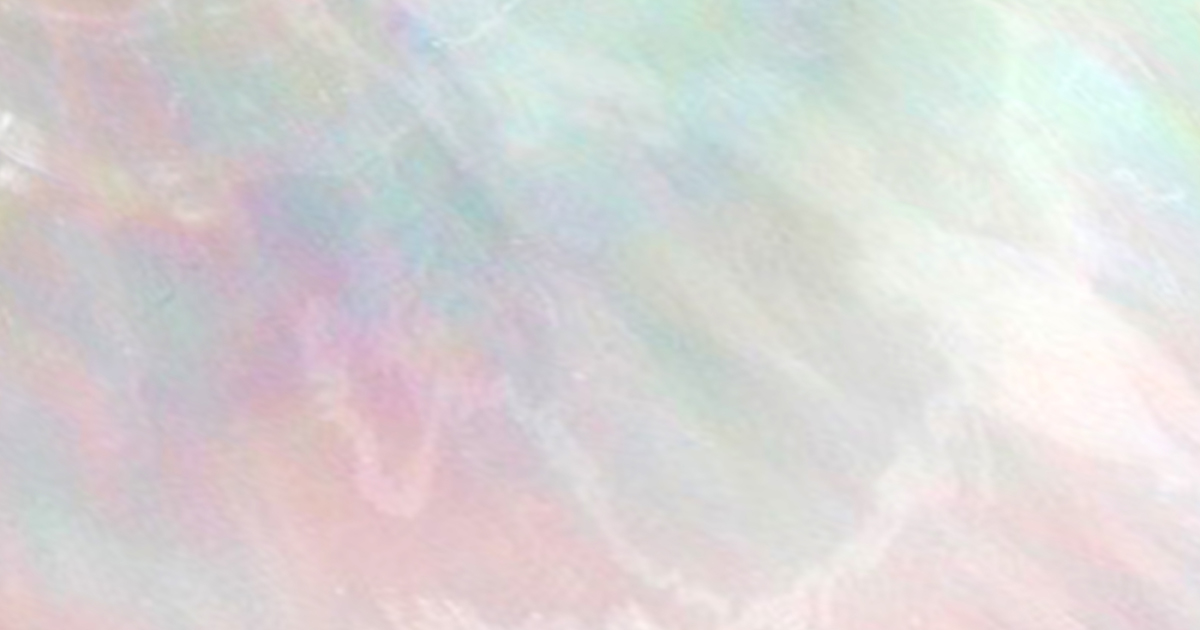 Bespoke leathers and skins
Clothes, handbags, belts, and wallets – leathers and skins have long been associated with luxury goods, why not luxury window ironmongery or door ironmongery?
With the ability to give a high-end look to any product, leather is an obvious choice of material to turn our attention to. Like mother of pearl, leather is also strong and durable but also offers naturalistic textures that are hard to find with alternative materials.
We want to go one step further by taking the exotic beauty of skins and leathers and combining it with the knowledge of our extremely talented in-house design team to create elegant and bespoke architectural ironmongery.
Leathers and skins have been used in interior design for years, as shown by this example from Kia Designs which showcases a leather wall covering and textured cushions from 2016. With these materials now circulating more predominantly in the ironmongery industry, bespoke leathers and skins are able to add another layer of style to a room, taking your vision one step further.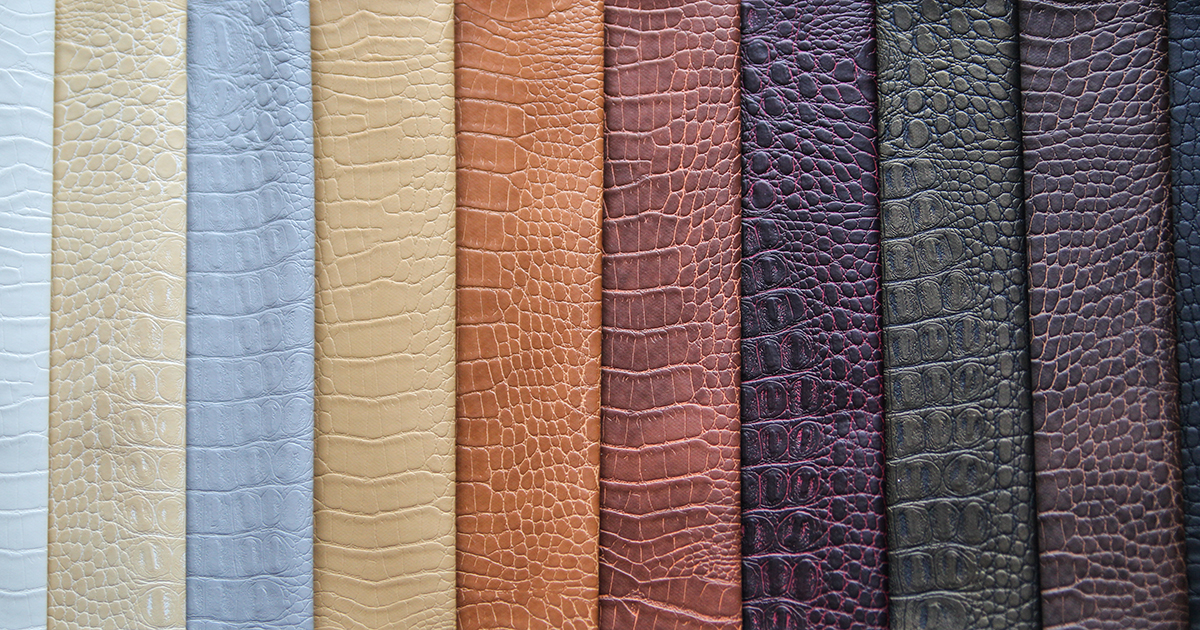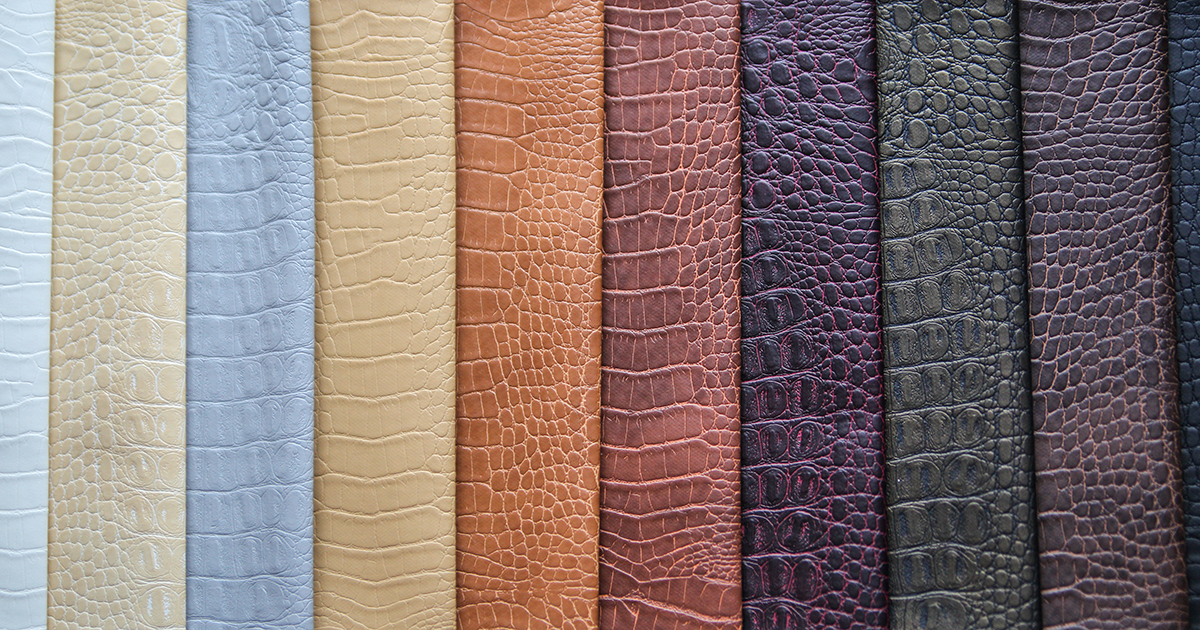 Tips for architects and designers when using these materials
With these tactile materials you must also consider the potential wear over time. Many of them are very natural and will tarnish, age and change with use or when exposed to light, heat, cold or moisture.
Most leathers will change and develop with age and use. While many may see leather as a material that only gets better with age, the changes that occur may be problematic if they do not fit the aesthetic of your architectural or interior design project, which is something to be aware of and discuss with your ironmongery suppliers.
With leathers and stones, the tone and texture will differ from one piece to another, so you have to expect each product to be very unique!
As an experienced supplier of ironmongery in the UK, we offer comprehensive scheduling and specification of products, bespoke to each project, to make sure the material is suitable for the interior. With these services in place, it ensures that no requirements are overlooked and each item is mechanically and aesthetically compatible with the needs of the design.
Our exceptional customer service is second to none and you'll receive it from the minute you call, email or submit an enquiry form.
Other factors to bear in mind
The use of gypsum, mother of pearl, and leather will invariably extend lead times from 5-6 weeks to 10-12 weeks. In some cases, leather dyeing can take 8-9 weeks so it's always best to ask about lead time implications with your ironmongery supplier at the beginning of the project. Despite this, the truly unique results are well worth the wait!
When it comes to architectural and interior design projects, a range of high quality products is crucial, and that's exactly what you'll receive from Strada London. In fact, we go one step further by offering a moodboard feature where you can find inspiration, devise ideas, and see what works best for you in our broad ironmongery collections.
When you combine that with our wide range of finishes, the speed of supply, and ability to offer restoration hardware across the UK, it's no wonder that our clients are so happy.
Conclusion
Offering durability, strength and opulent style; these materials are an exciting next step for our bespoke product development programme and a perfect addition to our door and window ironmongery range.
2019 is shaping up to be an exciting year marked with frequent releases of new ranges and collections –  so keep your eyes peeled.
Do you require bespoke ironmongery for your project?
Get in touch! Speak to our experienced team on +44 (0)1959 577342 or sales@strada.uk.com, we're always on hand to offer advice and discuss your requirements.
This article was written by Darryl Woodcock, Sales Director at Strada London Ironmongery since 2014.
With comprehensive product knowledge and creative vision, Darryl is an invaluable asset to Strada and continues to secure contracts from larger clients as well as overseeing the R&D department.
Connect with Darryl on LinkedIn
Other articles that may be of interest…
The Process of Creating Bespoke Ironmongery
Ironmongery for Doors – Must Have Door Furniture
Bespoke Door Handles – Inspirational Ideas